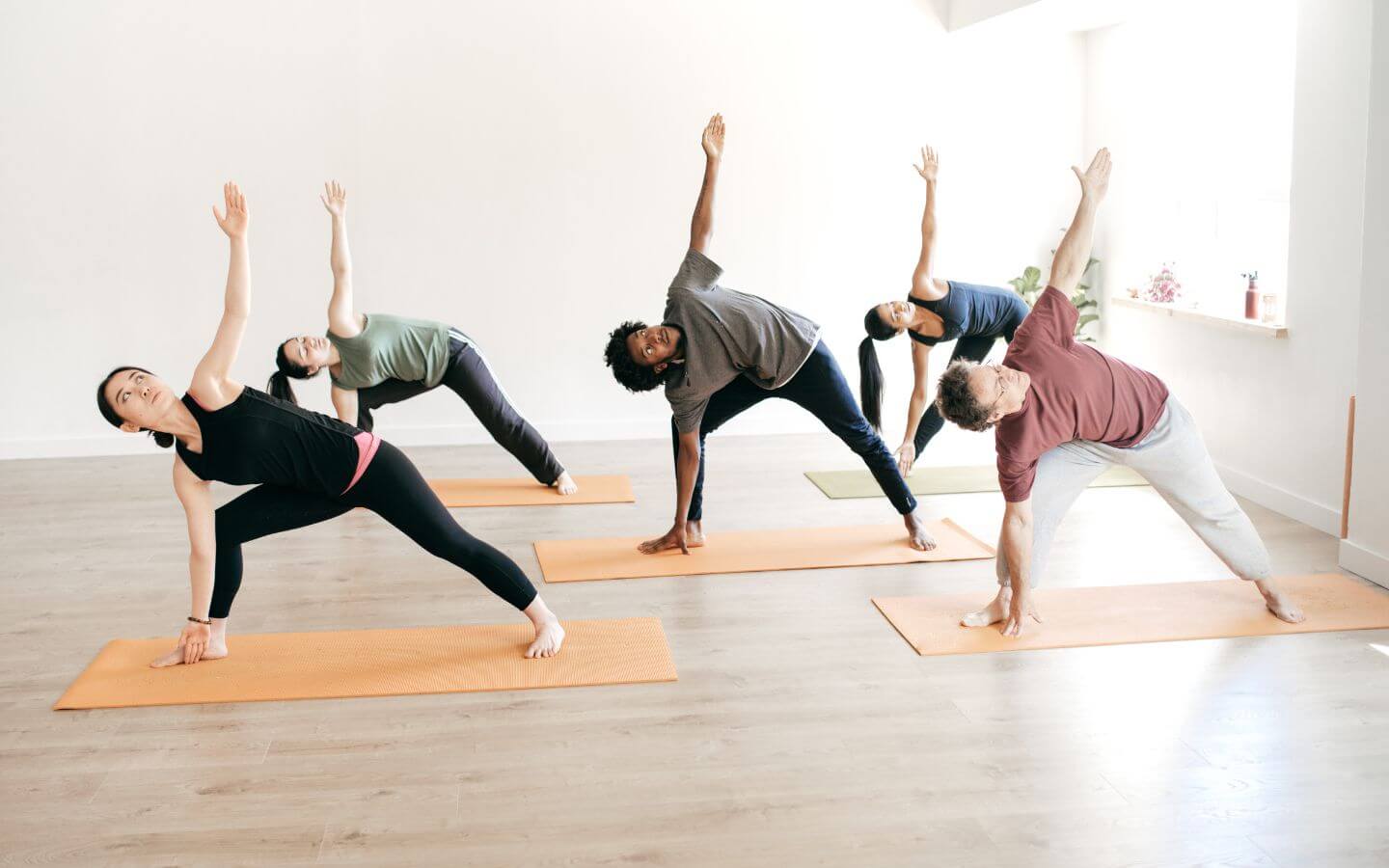 Have you tried Yoga?
Are you curious about trying yoga but not sure what it involves? Read on to learn about how it could benefit your life along with physiotherapy.
What is yoga?
Yoga is a mind and body practice that involves moving into physical poses while combining concentration and deep breathing. It began as a spiritual practice in India over 5000 years ago and has grown in popularity in modern society over the last 50 years.
What does a yoga class involve?
A typical class includes:
Relaxing breathing/introduction to help you focus
Warm-up
Main flow of postures, movements, stretches
Relaxation/meditation to finish
Are there different types?
There are many different types of yoga to choose from so there is sure to be a style that matches your goals. If you want the benefit of deeper stretches and slow movement then yin or restorative yoga may be for you. If you're keen to work up a sweat and challenge yourself, you could try a hot yoga class or power yoga. Hatha and Ashtanga are popular all-round styles.
Many studios run introductory classes or courses for beginners. Yoga is versatile: you could give it a try at home with an exercise mat and an online class. Be sure to avoid some of the more extreme poses without proper instruction so that you don't injure yourself.
Do I have to be flexible to do yoga?
Not flexible? Good news: you're in the perfect position to benefit from yoga. You don't need to be flexible to begin. It is a type of mindful movement that allows you to enhance your flexibility. Try not to be put off by comparing yourself to other people. Start at your current ability with the intent of improving your flexibility through regular practice.
What are the benefits of a regular yoga practice?
Much like physiotherapy, it has many mental and physical health benefits.
Research suggests that it may help:
Improve flexibility
Increase muscle strength
Reduce stress, anxiety, and depression
Improve sleep
Enhance wellbeing and quality of life
Yoga is a great low-impact workout that can be adapted to different levels of fitness and ability. Whether you're returning to exercise from injury, looking to incorporate more strength work, or wanting to enhance your existing fitness routine, it has something for everyone!
If you want to chat about how physiotherapy can enhance your life, please get in touch! Give us a call on (08) 9203 7771 or email us at info@ngp.net.au.
References:
Medical News Today (2021). How does yoga work? [Online]. Available at: https://www.medicalnewstoday.com/articles/286745 (Accessed 21 July 2022).
National Center for Complementary and Integrative Health (2021). Yoga: What you need to know. [Online]. Available at: https://www.nccih.nih.gov/health/yoga-what-you-need-to-know (Accessed 21 July 2022).