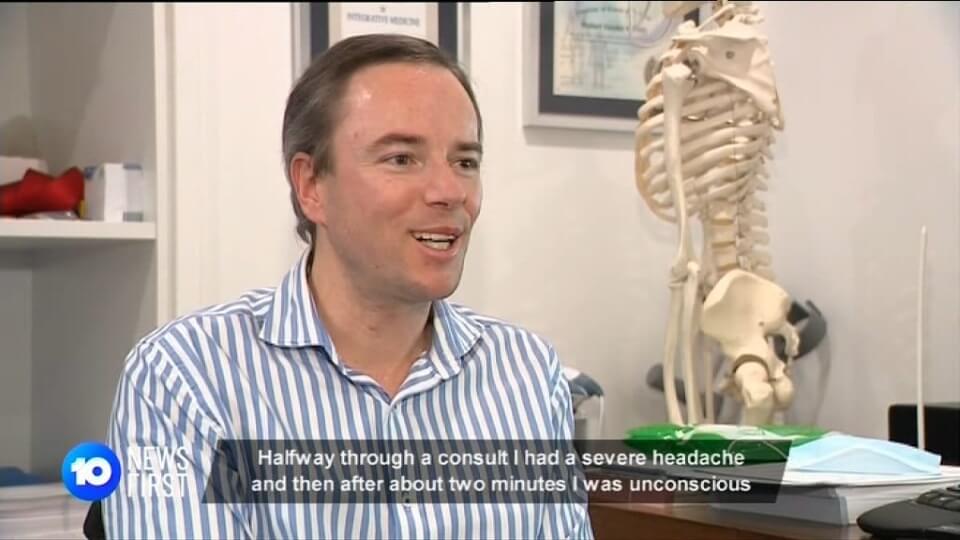 10 News Features Robert as Inspiration for Stroke Victims
Ten News reporter Breanna Inferrera provides an inspirational report on how Robert Vander Kraats' determination and positive attitude allow him to not let stroke damage hold him back, both personally and professionally.
After suffering a catastrophic stroke in 2015, Robert endured a long and gruelling recovery, but has never given up and is now powering on with his passions, from conquering long-distance events to helping others as a physiotherapist.
Working with his physiotherapy partner, Jeff Wong, Robert continues to not only practice but to provide a unique and value-added service to his clients. The bonus is that clients get two physios for the price of one, with Robert lending his expertise and insight into physiotherapy sessions with Jeff.
Robert's unique personal experience with stroke, neurosurgery, and the long road to recovery, add an extra dimension and compassion for clients with their post-operative recoveries.
The 38-year-old father of two still loves a challenge, tackling triathlons and endurance challenges with his brother Tim.
Watch the full report here: